We have been supplying to chemical sector companies for years. We understand the specific requirements of their operation and production processes.
We offer the right response to the needs of our Customers who seek modern equipment whose operating parameters make it perfect for new applications.
We have a good deal of experience working with the biggest players on the chemical market. Our services include complete industrial systems, process and distribution piping, as well as machines and equipment, such as separators, crystallizers, rotary dryers, evaporators, conveyors and more.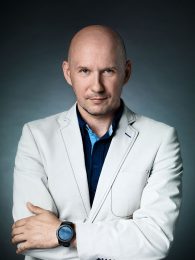 FROM INDIVIDUAL PIECES OF EQUIPMENT TO WHOLE PLANTS.
SEBASTIAN STACHOWIAK, CHAIRMAN OF THE BOARD